PokerNews Strategy: URnotINdanger2s Anden Video-serie, Ny Stats-funktion Og Få Dine Spørgsmål Besvaret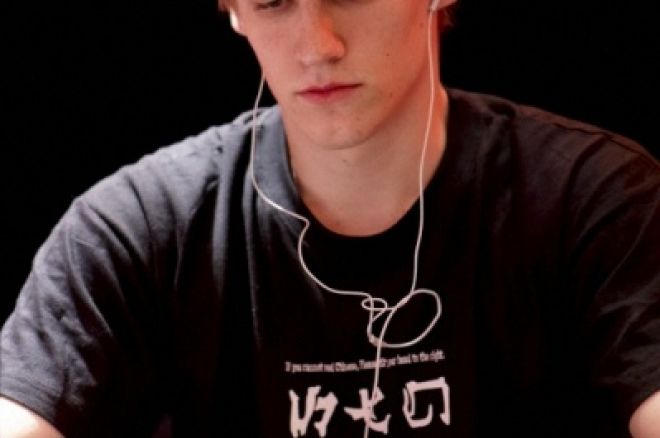 I denne uge skal vi se på en ny video fra Scott Palmer og den første, hvor han spille PLO, du kan se alle vores Stats med en ny funktion på siden samt meget mere.
URnotINdanger2s Anden Video
Online-fænomentet Scott "URnotINdanger2" Palmer har været igang med at laves sin anden video.serie. Headsup-specialisten som har godt fat i high-stakes-bordene hos Full Tilt Poker skifter fokus fra No Limit til PLO, og fra heads-up til six max.
Denne to-delte serie finder sted på to borde $3/$6 six max PLO hvor bordets regular får sig noget af en overraskelse og et slag på pengepungen da de møder "URnotINdanger2".
Hvis du vil snakke PLO strategi med Scott, så tag et kig på vores PLO forums hvor han ofte skriver og svarer på spørgsmål.
Nyt I Denne Uge– PokerNews Strategy Stats
Hvis du har nogen tvivl om værdi af vores proer og hvor gode de er så tjek vores Stats Side. Mange træningssider har fået kritik for ikke at kunne fremvise hvor gode deres instruktører egentlig er. Vi har nu en stats-side for at vise dig præcist hvor gode vores proer er. Find ud af hvor meget de har vundet, samlet antal hænder, BB/100, dage med mest vundet og mest tabt. Du kan også stats på andre du ser ved bordet.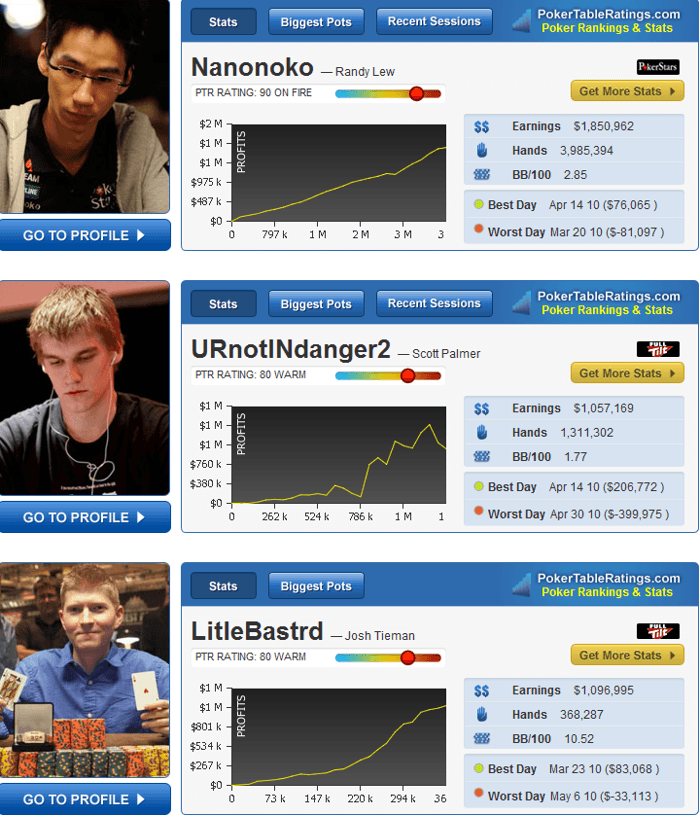 "Går Du Ud Med Skraldet" af Jamie Glazier
Mens vi venter på hans første video fra Mental-coach Jamie Glazier , har han haft travlt på PokerNews Strategy Forumet og har skrevet en interessant artikel om at slippe af med det skrald man bærer rundt med i hjernen. Det handler om hvad man bør fokusere på og slippe sig af med mentalt for at holde sig i zonen længst tid.
Tjek den fulde artikel her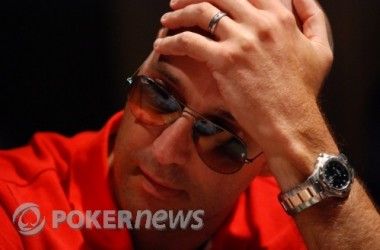 Spørg Proerne På Vores PokerNews Strategy Forum
Vores forum er et af de bedste steder at spørge om råd uden at få svar fra 30 "trolls", som ødelægger det for alle. Kig på nogle af de seneste spørgsmål fra vores medlemmer:
When viewing videos, sometimes the pros have their HUD's up. Now, are these things essential if you want to be a online pro?
HUDS are one of the most important things for playing multiple tables 4+ if you're playing less than 4 you can get a grasp on what most of your opponents are doing HUDS are just useful to get that info when you can't gather it yourself and i think the info is VERY useful.
Scott "URnotINdanger2" Palmer
I'm a 50nl player with 30ish buyins. I want to move up but I don't know how to approach it. Should I play plo or nl? Should I play hu or 6max?
i generally move up when you have 30buyins for the next level up to 5-10 then i use 50BI rule. as for what to play it really depends on what you want to play id say right now though plo6m seems like the best idea although i think it has the most variance. buyins also depends on your winrate if you're a marginal winner you're going to have more swings so you'll need a bigger BR. also if you can't handle the swings then you should probably want a bigger BR too
Scott "URnotINdanger2" Palmer
The main thing that I've been having trouble with in my NL game is balance. I feel like I am very unbalanced in certain spots. I was wondering how you guys go about balancing your range in different spots.
i think balance is overrated especially for 6m you should be very unbalanced vs each player in different ways say a guy cbets 80% and has polarized cbetting range you should be extremely unbalanced and just c/r aton with all air there's really no need to balance until he readjusts and in that case you just c/r value and no bluffs poker isnt about balance its about unbalancing your range in ways to crush ur opponents range.
Scott "URnotINdanger2" Palmer
Adjusting is one of the most important factors in poker. Balance is more important when you're thinking about the overall picture of your game. This becomes more clear if you are playing a LOT of tables and cannot adjust as well to each individual table. Balance will protect you better from being exploited without you knowing it. However, if you can adjust and adjust often, exploitative play becomes more enticing.
Randy "nanonoko" Lew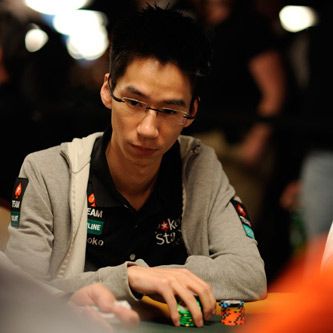 I have a Huge tilt problem. U guys, specially nano(you seem to be tilt-less) do something to control the tilt? I have earned some good money and i should have 3 times what i have if i would not have gone tilt.
As long as you understand that both positive tilt and negative tilt cost you money, you will have the awareness needed to make changes. The problem is most players do not know where to begin when eliminating mental game issues in their game. Hopefully the video's here will help you and the 13 chapter video program on my website has given a lot of players some direction in how to eliminate these issues from eating away at their bank roll.
Also, positive Tilt seems to be a big factor in winning players, so think about how this effects you and how you can eliminate this over confidence from having an effect on your A Game.
Jamie Glazier
Hvis du vil have spørgsmål besvaret af de bedste, så tag et kig på vores PokerNews Strategy Forum.
Udover at PokerNews Strategy har nogle af de bedste online-spillere i verden er teamet lige blevet forøget med Mental Coach Jamie Glazier og Lock Poker Proer. Opret dig til PokerNews Strategy idag og åbn op for din pokerfremtid.