Theo Jørgensen og Mickey Pedersen Nomineret Til European Poker Awards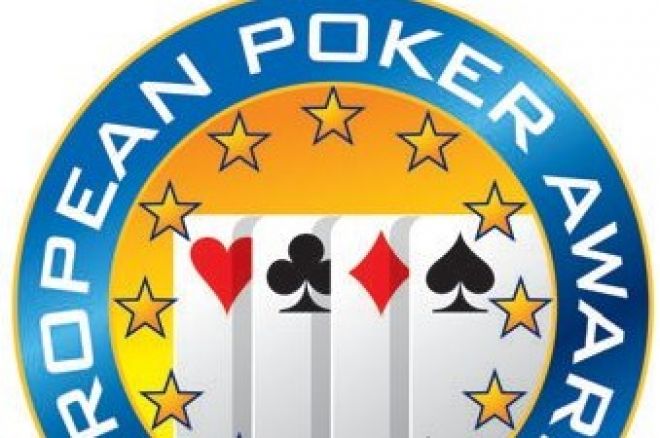 For 10. år i træk finder prisuddellngen European Poker Awards sted.
I år er to danskere repræsenteret ved uddelingen. I kategorien "Player of the Year" er rutinerede Theo Jørgensen repræsenret. Theo har haft et godt år 2010 med bl.a. en sejr ved WPT Paris og en 30. plads ved WSOP Main Event.
Den anden dansker repræsenteret er online-fænomenet Mickey Pedersen, som er nomineret i kategorien "Internet Player of the Year" - en kategori hvor Mickey har konkurrence fra bl.a. Patrick Antonious og "isildur1".
De nominerede:
Player of the Year:
Theo Jorgensen (Danmark)
Jake Cody (England)
Sam Trickett (England)
Vladimir Schemelev (Rusland)
Poker staff person of the year:
Marty Wilson of Matchroom Sport (England)
Simon Trumper, Dusk Till Dawn (England)
Thomas Kremser, TK Events (Østrig)
Gerard Serra Retamero ,TK Events (Spanien)
Kirsty Thompson, president of the UKIPT ( England)
Internet Player of the Year:
Chris "moorman1" Moorman (England)
Patrik Antonius (Finland)
Mickey Petersen (Danmark)
Ilsidur (?)
Andreas Torbergsen (Norge)
Outstanding tournament performance:
James Bord (England)
Jake Cody (England)
Fillipo Candio (Italien)
Liv Boeree (England)
Tobias Rinkemeier (Tyskland)
David Vamplew (Skotland)
Europe's Leading Lady:
Liv Boeree (England)
Annette Obrestadt (Norge)

Rookie of the Year: For the most promising newcomer.
Jake Cody (England)
David Vamplew (Skotland)
Toby Lewis (England)
Julian Herold (Tyskland)
Fernando Brito (Portugal)
*Lifetime achievement award:
* Lifetime Achievement Awarden bliver valgt udelukkende fra stemmer af panelet og vil blive annonceret ved uddellingen i Paris.
Rob Gardner Memorial Award for the Poker Personality of 2010:
Jesse May (USA, bosat i Danmark)
Tony Guoga (Litauen)
Anthony Holden (England)
Prisuddelingen finder sted d. 13. februar i Paris.