888 Poker Lancerer PokerCam Borde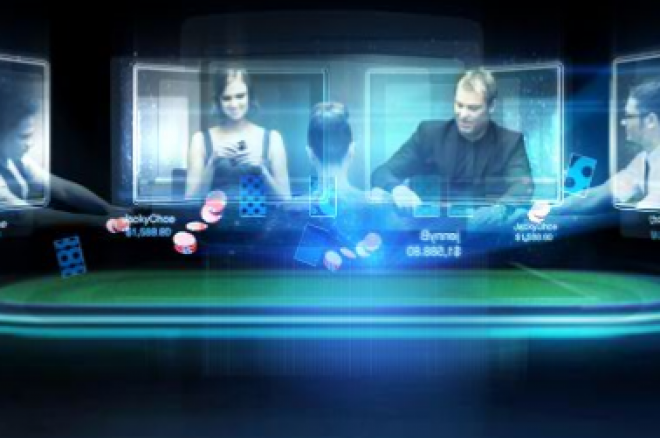 Online poker kommer et skridt tættere på livepoker i dag. 888 Poker har lanceret Pokercam Borde. Pokercam borde tillader folk at sidde ansigt til ansigt via webcam, hvilket giver en meget mere realistisk homegame oplevelse via nettet. Alle 888poker spillere kan deltage på "Video" borde i lobbyen, hvor de kan blive set og hørt sammen med alle andre på bordet via indbygget online kommunikationsteknologi, som minder om Skype.
Denne nye teknologi åbner en helt ny dynamik indenfor online poker. Det vil uden tvivl tilføje en helt ny og sjov homegame oplevelse til bordene. For første gang kan fysiske tells også blive en del af onlinepoker (medmindre spilleren gemmer sig for webcammet).
Maytal Ginzburg, VP Poker hos 888Holdings, snakker om de nye pokercams hos 888poker som en udvidelse til deres 'vi spiller anderledes strategy': "We believe that real poker is not just about winning money, but it's about the thrill, the fun, the excitement and the social poker experience. Online poker has been traditionally focused on the 'money making' element – we feel that there is no reason why online poker should not enable players to meet, socialize and play together. Our new pokercam tables offer our customers a place to meet, play and socialize and are a true indication of our commitment to play different. It's all about opening our doors to customers that want a casual game of poker, some may play for fun and some may play for real money what we offer is a fun and exciting game of poker against people who share the same interests as you and now you can actually see and talk to them!"
Hili Shakked, Direktør for Poker Offering, 888Holdings udtalte: "I'm thrilled to offer current and new customers of 888poker this innovative and fun feature. It's been almost a year in the making and we are delighted at the result. Players can look forward to enjoying a completely new and different poker experience, by simply downloading the new 888poker software on a computer with a standard webcam. Now the greater challenge will be how to conceal the big smile when you get pocket aces!"
Du kan ikke blot spille på PokerCam borde eksklusivt hos 888, du kan også deltage i vores $5.000 Leo Margets Freeroll serie hvor du kan spille imod og buste, 888 poker stjernen Leo Margets.