Full Tilt og PokerStars Får .com Domæner Tilbage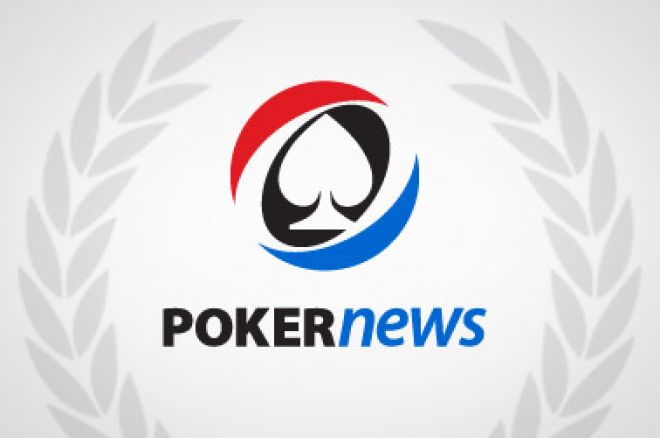 Positive nyheder for de ramte amerikanske pokersider. Full Tilt Poker og PokerStars har fået lov til at bruge deres .com domænenavne igen. Amerikanske spillere kan stadig ikke spille på sitet, men resten af verden kan nu tilgå .com domænet igen.
I en pressmeddelelse fra advokaten Preet Bharara står der: "On April 15, this Office and the FBI took specific legal action against 11 individuals who allegedly engaged not merely in the operation of illegal gambling businesses, but in massive wire fraud, bank fraud, and money laundering, despite repeated warnings and clear notice that their conduct was illegal in the United States. No individual player accounts were ever frozen or restrained, and each implicated poker company has at all times been free to reimburse any player's deposited funds. In fact, this Office expects the companies to return the money that U.S. players entrusted to them, and we will work with the poker companies to facilitate the return of funds to players, as today's agreements with PokerStars and Full Tilt Poker demonstrate."
Yderligere har Full Tilt Poker udtalt sig om sikkerheden for spillernes penge:
"Full Tilt Poker™ is pleased to announce that it has reached an agreement with the United States Attorney's Office for the Southern District of New York to regain the use of its worldwide domain name, www.fulltiltpoker.com.
"Although players in the United States will not be permitted to engage in real-money play, the agreement expressly allows for real-money play outside of the United States.
"In addition, the agreement represents an important first step towards returning funds to U.S. players because it allows Full Tilt Poker to utilize its domain to facilitate the withdrawal of player funds. But, unfortunately, there remain significant practical and legal impediments to returning funds to players in the immediate future. As a result of the recent enforcement action, there exists no authorized U.S. payment channel through which to make refunds; Full Tilt Poker has no accounting of the millions of dollars of player funds that were seized by the government; and the government has not agreed to permit any of the seized player funds to be returned to the players.
"Finally, there are numerous legal and jurisdictional issues that must be considered before poker winnings can be paid out to players throughout the United States. While Full Tilt Poker continues to believe that online poker is not illegal under federal law or in 49 states, the indictment and civil forfeiture action filed last Friday require Full Tilt Poker to proceed with caution in this area.
"Notwithstanding these issues, Full Tilt Poker is ready to work diligently with the United States Attorney's Office in the Southern District of New York to try and resolve these issues and to get players their money back as soon as possible."
Kontoret for de Amerikanske Føderal Anklagere udtalte sig også om problemstillingen med spillernes penge: "The Complaint, a related Indictment, and a related Restraining Order issued against multiple bank accounts utilized by the companies and their payment processors do not prohibit the companies from refunding players' money. Nevertheless, this agreement will facilitate the return of money so that players can register their refund requests directly with Pokerstars and Full Tilt Poker."
"Under the terms of the agreements with PokerStars and Full Tilt Poker, the companies agreed that they would not allow for, facilitate, or provide the ability for players located in the United States to engage in playing online poker for 'real money' or any other thing of value. The agreements allow for PokerStars and Full Tilt Poker to use the pokerstars.com and fulltiltpoker.com domain names to facilitate the withdrawal of U.S. players' funds held in account with the companies. The deposit of funds by U.S. players is expressly prohibited. In addition, the agreements do not prohibit, and, in fact, expressly allow for, PokerStars and Full Tilt Poker to provide for, and facilitate, players outside of the United States to engage in playing online poker for real money. The agreements also require the appointment of an independent Monitor to verify PokerStars' and Full Tilt Poker's compliance with the agreements. The Government stands to enter the same agreement with Absolute Poker if it so chooses."

Udtalelserne fra Full Tilt og fra anklagerne minder meget om hinanden, men på ét punkt skiller de sig ud fra hinanden. Ifølge anklagerne har Full Tilt IKKE kontrol over spillernes penge og der er ikke givet tilladelse til, at de får det. Dog står der i selv samme udtalelse, at spillernes kontoer aldrig er blevet frosset eller tilbageholdt, hvilket er en modsigelse i forhold til. PokerNews har forsøgt at kontakte Full Tilt for, at få en udtalelse om problemstillingen - dog uden held indtil videre.
Disse gode nyheder kom ikke alene. Nye spiller oprettelser på PokerStars er steget med 20% den sidste uge på trods af det i fredags. Dette er et godt tegn på, at spillerne stadig tror på verdens største pokersite. .