Online Pokers "Big Three" Tiltalt - PokerStars og Andre Sider Lukker For .US Spillere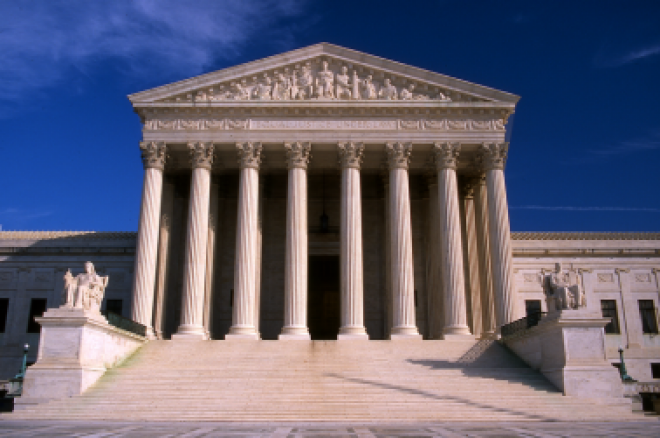 Fredag blev en tiltale imod pokerens "big three" udstedt af FBI. Ifølge MarketWatch.com, er grundlæggerne af PokerStars, Full Tilt Poker og Absolute Poker tiltalt for banksvindel, hvidvaskeri og ulovlig gambling. Der blev også udstedt tilhold imod 75 bank bankkontoer benyttet af pokersiderne og deres betalingsservices samt 5 domænenavne.
Det amerikanske justitsministerie udstedte en PDF om sagen. De 11 tiltalte er: Isai Scheinberg, Raymond Bitar, Scott Tom, Brent Beckley, Nelson Burtnick, Paul Tate, Ryan Lang, Bradley Franzen, Ira Rubin, Chad Elie og John Campos.
I anklagen udtaler Manhattan-advokaten Preet Bharara: "As charged, these defendants concocted an elaborate criminal fraud scheme, alternately tricking some U.S. banks and effectively bribing others to assure the continued flow of billions in illegal gambling profits. Moreover, as we allege, in their zeal to circumvent the gambling laws, the defendants also engaged in massive money laundering and bank fraud. Foreign firms that choose to operate in the United States are not free to flout the laws they don't like simply because they can't bear to be parted from their profits."
FBIs Janice K. Fedarcyk udtalte: "These defendants, knowing full well that their business with U.S. customers and U.S. banks was illegal, tried to stack the deck. They lied to banks about the true nature of their business. Then, some of the defendants found banks willing to flout the law for a fee. The defendants bet the house that they could continue their scheme, and they lost."
PokerNews har forsøgt at få kontakt til alle tre sider, men indtil videre er det kun UB/AP, som har svaret - dog ikke med nogen kommentar omkring sagen.