Absolute Poker Opnår Enighed Med USAs Justitsministerie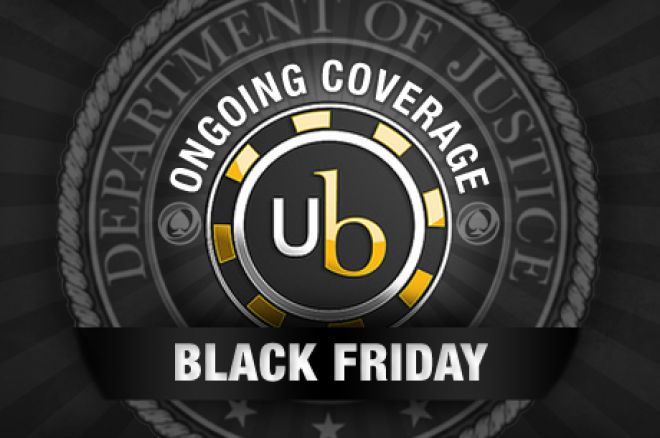 Tirsdag blev det annonceret, at Absolute Poker inklusiv UB har opnået enighed med det amerikanske justitsministerie.
Aftalen indebærer, at man i samarbejde vil arbejde sammen med alle de nødvendige partnere for, at kunne refundere spillernes penge fra Absolute Poker og UB til spillere i USA.
Anklageren Southern District of New York er også blevet gjort opmærksomme på, at Absolute Poker har lukket ned for spil i USA. Aftalen mellem Absolute Poker og justitsministeriet i tirsdags inkluderer ikke, at Absolute Poker og UB får deres domænenavne igen, hvilket Absolute Poker heller ikke har anmodet om. Aftalen indebærer dog, at firmaet vil blive sat under overvågning af regeringen for, at sikre sig at firmaet følger aftalen indgået i tirsdags.
"Absolute Poker's top priority has always been, and remains, the refund of account balances to its U.S. players. Unfortunately, the Company still faces several legal issues which must be navigated before funds can be paid out to US players. The Company's US attorneys, Blank Rome LLP, continue to work diligently to resolve these issues, which is a necessary further step to facilitate the return of funds to players. Player funds, therefore, will not become immediately available for withdrawal as a result of today's agreement with the DOJ."
En talsmand fra firmaet udtalte:
"Today's signing of the agreement with the DOJ is an important step towards the safe and efficient return of funds to our US players. We can now move as expeditiously as possible to collect player monies from third party processors as a prelude to establishing proper mechanisms for the return of funds to our US players. As previously announced, we have already taken specific actions to exit the US market by closing our US-facing operations. Blank Rome LLP will continue to engage in discussions with the SDNY in order to complete the necessary agreements for the final transfer of frozen fund balances to our US players. This remains our highest priority. We will continue to update our players and the poker community, as we move forward to resolve outstanding issues."