Blanca Games: Absolute Poker og UB Opsiger Deres Proer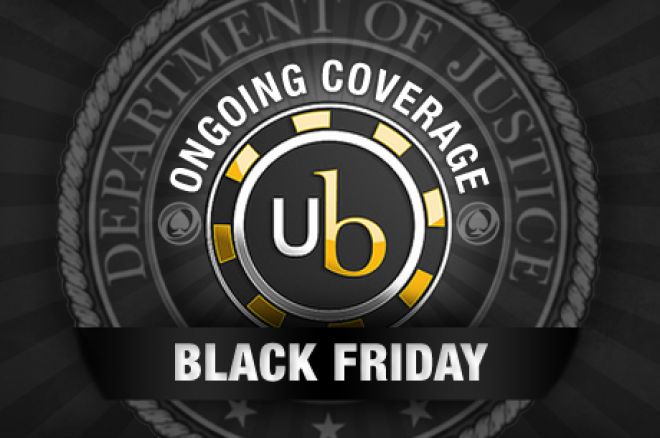 Blanca Games har udsendt en pressemeddelelse om fremtiden for Absolute Poker og UBs række af proer.
"Recently, Absolute Poker and UB ceased their U.S.-facing operations due to legal developments in the United States. To ensure the on-going viability of the business, it has been necessary to downsize certain aspects of Absolute Poker's and UB's operations. These efficiency measures have been taken to enable the brands to continue to operate their non-U.S.-facing business."
Eleve amerikanske spillere er blevet opsagt fra siderne efter hændelserne på Black Friday. Joe Sebok, Prahlad Friedman, Eric "Basebaldy" Baldwin, Maria Ho, Brandon Cantu, Tiffany Michelle, Scott Ian, "Hollywood" Dave Stann, Adam "Roothlus" Levy, Bryan Devonshire og Trishelle Cannatella blev alle ramt af situationen.
"These actions are the result of the severe impact of Black Friday on the business, and these efficiency measures have negatively affected not only the financial position of the brands, but also their staff and personnel. Regrettably, the negative effect of Black Friday has extended to the Company's highest profile group of poker professionals, known as Team UB. Consequently, Blanca's executive management team today informed its roster of sponsored pros that, in accordance with the provisions of their agreements, their contracts have been terminated. Each of the ten Team UB pros, plus one player representing Absolute Poker, has received personal notification that their sponsorship arrangement with Blanca's respective online poker room is now invalid."
Opsigelserne af pokerproerne samt arbejdere hos Blanca Games er en del af en strategisk omlægning af sitet, som vil hjælpe firmaet til at sigte mod markedet udenfor USA.
"This was a difficult task for Blanca's management, and we are very disappointed that we have been compelled to sever ties with our sponsored pros. Over the years, the Company has been successful in gathering a group of young, extraordinarily talented and brand-appropriate poker professionals who have proudly sported its logos. We are truly saddened that circumstances have dictated this course of action, and we regret that we are no longer in a position to partner with our sponsored pros, or to provide them with a source of income for playing the game that they love. We appreciate their significant time and dedication shared with us, and we thank them for the loyalty and patience they have continued to show us even during the unsettling events of the past few weeks. We respect and admire them for their many accomplishments, both at the poker tables and away from them, and we will always be grateful for their valuable contributions to building the UB and Absolute Poker brands and to creating a rock-solid community at the pair of online poker rooms."
Ifølge pressemeddelelsen er kontoret stadig i kontakt med myndigheder om en mulig udbetaling af penge til de amerikanske spillere.