Poker Players Alliance Mødes I Washington D.C.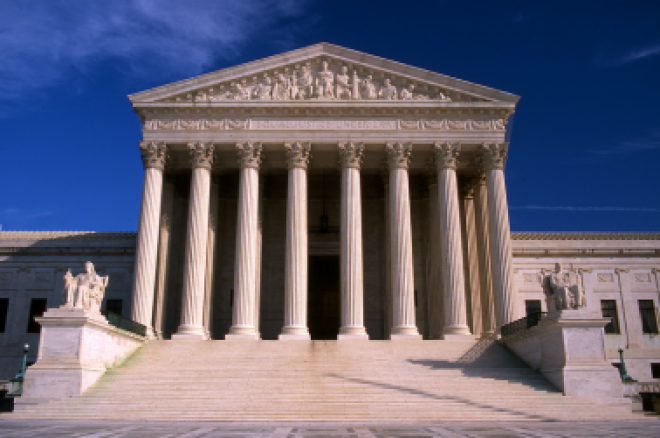 Siden Black Friday d. 15. april, hvor pokeren fik et hårdt slag i USA, har pokerspillere skrevet og haft samtaler med medlemmer fra Kongressen som aldrig før. Om to uger kan dem, som har mulighed og lyst til det tage til Washington, D.C. og få mulighed for at tale med medlemmerne fra Kongressen ansigt til ansigt..
Poker Players Alliance håber at kunne fylde Capitol Hill med pokerentuisater d. 24 maj for at markere nødvendigheden i licensreguleret poker efter Black Friday.
"Our members are anxious to get to Washington and tell their lawmakers to restore their freedom to play poker on the Internet," PPA chairman Al D'Amato said. "During our fly in, members of Congress will meet firsthand with constituents who have been impacted by the lack of clarity in the law and the recent actions taken by the Department of Justice to shut down Internet poker."
Dette er 3. gang, at PPA tager turen til D.C. Seneste gang var for to måneder siden. For at få så mange med som muligt betaler PPA en del af deres medlemmers rejseomkostninger for at få flere med.
"We don't have the resources to fly every PPA member out to D.C.," PPA executive director John Pappas said. "But we will give them to the tools to reach members of Congress, encourage them, give them instructions and talking points, and create some opportunity where members can get together."
PPA får fløjet 30 af deres formænd fra forskellige stater til mødet for at lede mødet. Medlemmer som vil deltage, skal selv opsætte deres eget møde via disse instruktioner.
PPA opfordrer folk, som ikke kan komme til Washington til, at arrangere møder med deres lokale medlemmer af Kongressen eller Senatorer d. 24. maj. Instruktioner til dette kan også ses via ovenstående link.
Pappas forventer at holde en pressekonference foran Capitol Hill.
"We have heard from our members and there is an urgency in their voices," Pappas said. "They want Congress, now more than ever, to establish common-sense public policy that regulates online poker and gives adults the freedom to enjoy our nation's favorite card game on the Internet. Given the events of April 15th and the beginning of the World Series of Poker in late May, now is the time for PPA members to make their voices heard in the offices of their elected officials."