Full Tilt Poker signer med Tom 'durrrr' Dwan og Viktor 'Isildur1' Blom!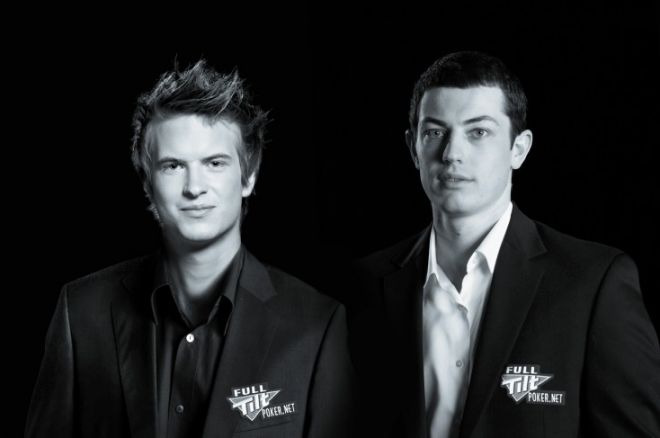 Full Tilt Poker annoncerede i mandags, at Tom 'durrrr' Dwan og Viktor 'Isildur1' Blom skal joine Gus Hansen i det nye team af Full Tilt Poker-ambassadører, bedre kendt under navnet "The Professionals".
Sarne Lightman, som er marketingchef for Full Tilt Poker, fortæller:
"Tom is one of the most feared and respected players in the world today. His exploits at the Full Tilt Poker tables generated a huge following in the poker community and we are thrilled to bring that action back for our players."
Om genforeningen med Full Tilt Poker, fortæller Dwan:
"I'm very excited that Full Tilt Poker is relaunching. I think it is great for poker and I'm excited to be a part of it."
Blom, som tilbage i august måned valgte at stoppe samarbejdet med PokerStars, har også været ude med en kommentar til det nye samarbejde med FTP:
"I always loved playing on the Full Tilt Poker software, it is where I made my name and enjoyed some of my greatest victories. When they approached me about joining the team I knew this was the right fit for me."
Dwan og Blom er begge store stjerner inden for online high-stakes poker. I 2009, da 'Isildur1' gjorde sin ankomst, battlede ham og Dwan adskillge gange på nogen af de største borde, Full Tilt Poker havde at byde på. Ifølge HighStakesdb.com er Dwan oppe med i alt $2.402.039 i sin karriere på Full Tilt Poker, mens Blom er nede med $2.630.230.
Nu, hvor rivalopgøret på ny er genfødt, kan Lightman ikke være mere tilfreds:
"The game of poker is always evolving," fortsætter Lightman. "Through our continual innovations, Full Tilt Poker is proud to have been at the forefront of that evolution. In choosing our Pros we approached the three poker players whose unique and innovative styles have had the most impact on how modern poker is played."