From the button, John Dibella opened the pot with a raise to 550,000, and he had the smallest pair of


. Next door, Xuan Liu three-bet to 1.2 million with the superior


, but the action wasn't done yet. In the big blind, Kyle Julius was dealt an even better pair, the


. He took about two minutes stacking up chips, then tried to make a cold four-bet.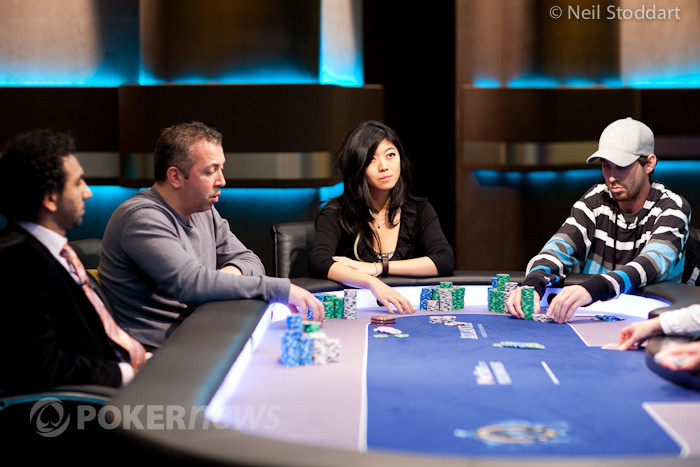 The problem was that he didn't successfully do it in one motion, and his pump fake was noticeably awkward. Liu called him on the string raise, and Robbie Thompson (who is presiding over the final table ceremonies) ruled that it would be a flat-call. It actually ended up working out to Julius' benefit, though he couldn't know it yet. Dibella called too, and there was a big pot up for grabs headed to the flop.
It came



, and Julius only needed to bet 655,000 to end the hand and ship the pot to his corner. He couldn't help but smirk as he stacked up a big pile of chips. He's up around 13 million now.